Devan Munn
devan.munn@thebiggshoson.com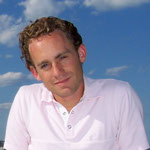 Process Engineer
Since 2013
Database Reconciliation - VBA Analysis
Using Visual Basic, developed a tool which was used to compare specific categories between database reports
Streamlined the need to compare subsequent reports at regular future intervals
The tool enabled refinery management to quickly identify database inconsistencies and streamline the update process
With the ability to identify inconsistencies quickly, Unit Turnaround schedules were adjusted, as needed, to ensure compliance with OSHA audit demands
Refinery Relief System Risk Mitigation - Front-end Design
Worked on site at client refinery to evaluate existing process risks in order to design system changes to mitigate those risks
Engineered solutions related to: pumps, pocketed piping, excessive hydraulic losses, inadequately sized (or unprotected) relief systems, two-phase flow, control systems, pumps, boilers and vessel designs
Used computer simulations (Aspen Hysys) to model Unit Operations for heat and material balances and hydraulic analysis
Worked with client finance analyst to generate cost estimates for each solution
Utilized client systems to gather updated process data using excel and PI ProcessBook, to ensure that the new designs were relevant and accurate
Generated comprehensive reports for presentation to client
Held regularly scheduled meetings to present the evaluations to refinery engineers and operations to allow relevant parties to select the most efficient and cost effective option, which would be advanced to detailed design
Drafted design bases related to the client-selected options
Helped manage project time line and ensure deliverables were available by target dates
Interacted regularly with various levels of client personnel from all disciplines to maintain a relationship of trust and accountability between client and Anvil
Corroborated with engineers from Anvil and client to identify and explore possible solutions to each risk
During this project 75 Findings were evaluated across 5 Refinery Units with solutions chosen and sent to Anvil for subsequent detailed design.
Injection System for Ultra Low Sulfur Diesel Fuel
Analyzed hydraulic systems for chemical injection into ultra-low sulfur diesel and hydrocracker recycle oil as fuel delivery lines
Evaluated and designed injection pumps, control valves, tanks and additive recycle system
Updated P&IDs and developed PFD's
Process lead in HAZOP P&ID review with the client project and process engineers and operations
Upon completion of the project, client met the target deadline to take advantage of a unique market advantage with Ultra Low Sulfur Diesel production based on new EPA requirements for fuel emissions for maritime transport.
Refinery Process Unit Analyses - Safe Operating and Design Limits
Worked on site at client refinery with process engineering and operations staff to evaluate all units to determine Safe Operating and Design Limits for all equipment
Developed VBA macros which streamlined the data manipulation, to create comprehensive Unit equipment reports, for use by client personnel
Regularly collaborated with Unit Engineers and Operations to review and validate the information contained in the equipment tables
The tables generated in this project enable project engineers and operations to quickly identify the safety and process information associated with each major piece of equipment to facilitate maintenance, diagnose process upsets and expedite unit updates.
Crude Rail Unloading - Dynamic Modeling
Developed dynamic simulation in Hysys to model the gravity induced drain rates of crude oil from 104 rail cars
Generated graphical reports, for client review, to illustrate draining conditions in various scenarios
The client utilized this information to ensure that their new rail system was successful in moving the necessary quantities of crude deliveries.
Refinery Flare System Analysis
Reviewed P&ID's and PFD's and evaluated hydraulics for multiple units relieving to flare
Developed hydraulic summaries of PSV relief scenarios
Generated Hysys simulations of hydraulic systems in order to calculate backpressures at each PSV to identify inadequate relief systems
Prepared summary reports for each unit studied indicating where additional attention is required from the client's process group
Relief Evaluation: Fluid Catalytic Cracker and Gas Recovery Units
Evaluated relief systems within the unit operations to validate current relief capacities
Sized new relief valves where capacity requirements changed from previous studies
Piping System Modifications
Redesigned refinery piping runs to accommodate new maintenance and roadway requirements
Analyzed hydraulic implications to maintain proper flow characteristics and avoid pocketed piping
Work Group Administrator
Updated process group tools/templates (in Excel), to improve the consistency of results generated by different engineers
Managed software for the Process group to ensure that Aspen and Pro II were always running properly for the different client simulations

Chemical Engineer - Work Study
2010-2013
Analyzed smelter-wide mass balance to ensure plant operation was predictable and financially stable
Prepared detailed studies on smelter processes which improved process performance
Collaborated with multidisciplinary teams of engineers on projects to finish projects more quickly and efficiently
Initiated projects to improve throughput rates in order to minimize downtime from bottleneck processes
Involved with drafting financial feasibility studies and reports

Stockbroker
2007-2010
Certified with Series 7, Series 63
Worked full time while attending school part time
Simplified complex trading strategies into manageable steps
Utilized spreadsheet tools to improve reporting and analysis
Generated $15mm in new assets in 2010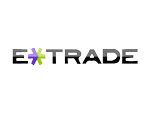 © 2017 The Biggs Hoson
admin@thebiggshoson.com